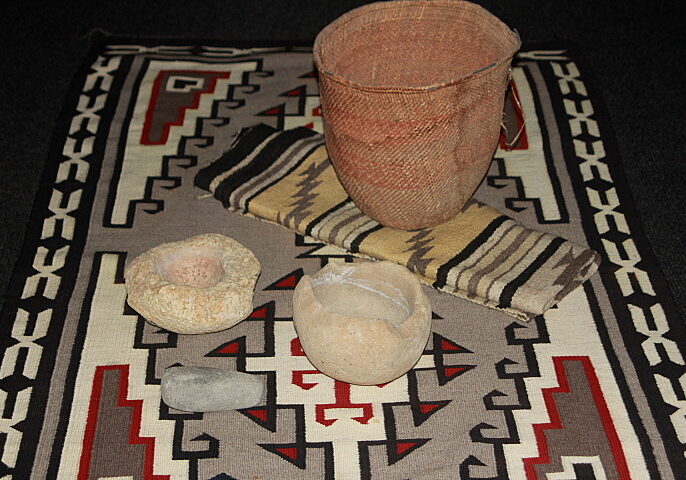 ABOUT US
Our company has been involved in consignment and estate sales for more than 20 years. We liquidate both residential and commercial estates, with special expertise in the area of Native American art and objects (especially baskets, skookums, rugs and blankets), Western antiques, American antique furniture, and on the commercial side in food-related equipment.  We have liquidated homes and restaurants, markets and stores, even an airport terminal.
We are licensed, bonded, and insured.
We are set up to accept credit cards, checks, and cash, to give buyers flexibility to finance their purchase.
LUDEK J. MASOPUST    -    OWNER
Ludek has started in 1977 in the restaurant business.  Through this experience he realized that a need existed for a restaurant liquidator and he decided to meet that need.  After successfully selling his restaurant, Ludek started his own business liquidating food-related establishments and dealing in used equipment. Ludek also loved antiques, especially Native American baskets.  He became a serious collector and when others started consulting him on prices and authenticity, he realized that in the process of pursuing his hobby he acquired some serious expertise in antiques, and decided to utilize this asset by accepting consignment sales of antiques and other valuables, which eventually led to residential estate liquidation.
Ludek is a multi-talented, highly driven individual, who has spent decades liquidating other people's estates, both residential and commercial.  Starting in Santa Barbara, he relocated to Ventura in 1991.  His largest project to-date was liquidating the old terminal of the Santa Barbara Municipal Airport in 2011, when the building was torn down and replaced by a new terminal. Hired by the City of Santa Barbara to clear out the old terminal building for demolition, Ludek successfully cleared the entire building in record time.
While capable of handling large jobs, Ludek gives equal attention and importance to each and every liquidation job.  Client satisfaction is of utmost importance to him and he works hard to earn it.